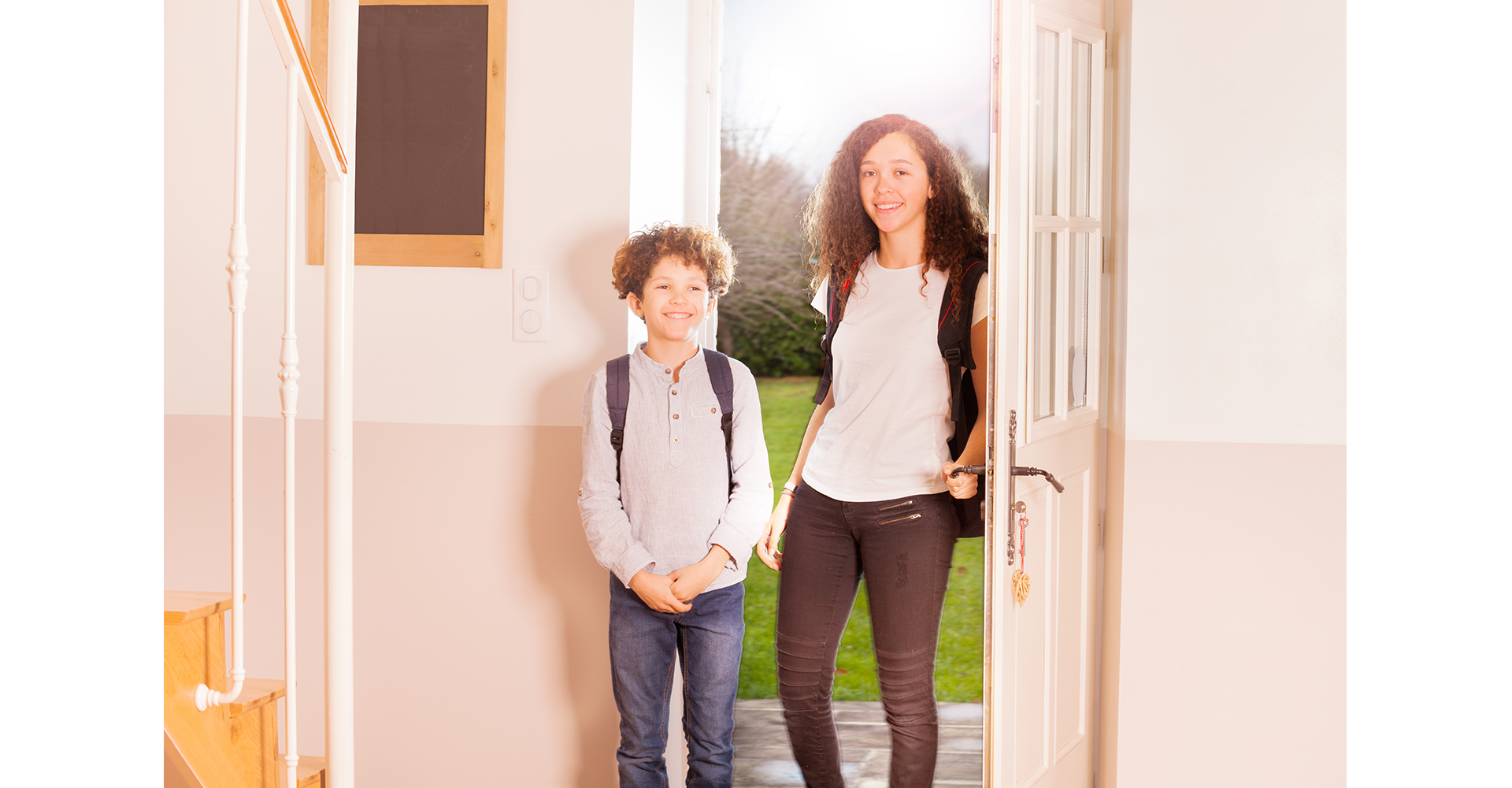 As a parent, time and money go by so fast! Especially this time of year! That's right it's Back to School season for the kids. It's time to go shopping for clothes, supplies, shoes, and so much more. This is the time when smart security can be very beneficial to families especially those with older children that are home on their own after school.
With an array of after-school safeguards for your children, your home automation system can deliver peace of mind throughout the year and for many years to come. Smart homes allow your child to become more independent and responsible, while still allowing you full access to check in to make sure they are doing okay.
Notifications
Be notified when your child arrives home safely. Notifications can be customized to alert you when the door is unlocked, alarm is disarmed and if they have not arrived home by a specified time. If you have more than one child, a separate code can be given to each child, allowing you to be notified which child has arrived home and when.
Video Cameras
Installing a camera in your home, gives you the added benefit of being able to view the activity in your home. Receive a visual verification that your child has arrived home safely. It's a great way to make sure that your child is safe and that nobody else is with them that shouldn't be.
Door Locks
Smart door locks are as easy as typing in a four-digit code and the door just magically unlocks. No longer have the worry of lost keys. Simply assign your child their own personal code that is easy for them to remember. By setting up your notifications to alert you when the door is unlocked, you can be notified when your child returns home.
Secure Home
After your kids have arrived home safely, it's always smart to educate them on the importance of arming the security system. This will create a secure barrier so that you know your child is safe until you arrive home.