Online ordering has increased tremendously over the past 10 years and will only continue to grow. With the growth of delivered packages to residents, package theft has also increased.  According to research, one in four homeowners will experience package theft. A trend that shows no signs of slowing down. What is your solution to protect your deliveries in 2021? We have an easy solution for you.
   By using a modern Smart Home Security System that includes an Alarm.com Smart Analytic Video Doorbell and a Smart Door Lock, you can secure any package delivery within seconds, from wherever you are. Here are three easy steps you can follow in order to prevent package theft.
Step #1 Verify Your Visitor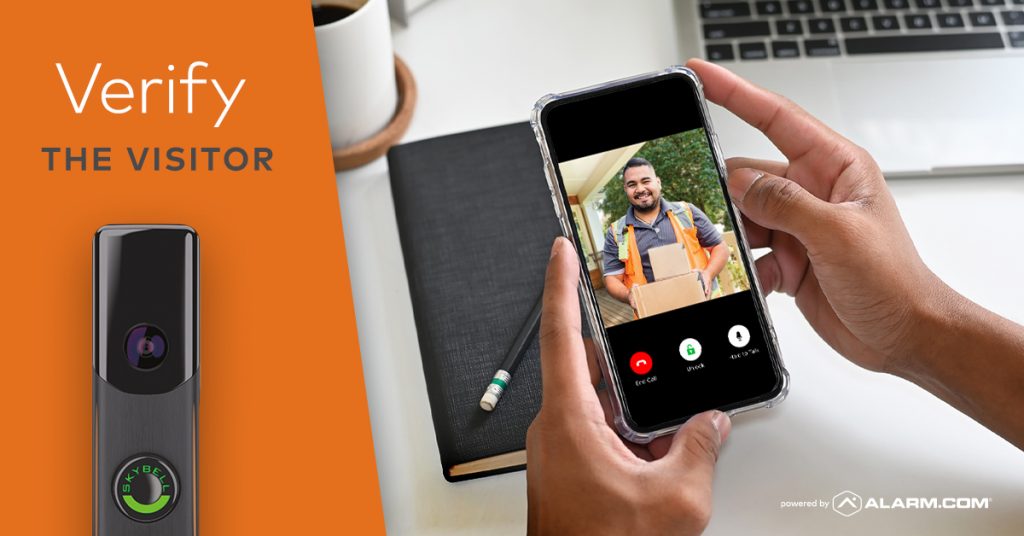 You'll know when your package has arrived when the delivery driver rings your Alarm.com Smart Analytic Video Doorbell triggers a notification to your phone. Open your Alarm.com app for a live view of the delivery person, then tap the microphone button to say, "Hello!"

Step #2 Direct the Delivery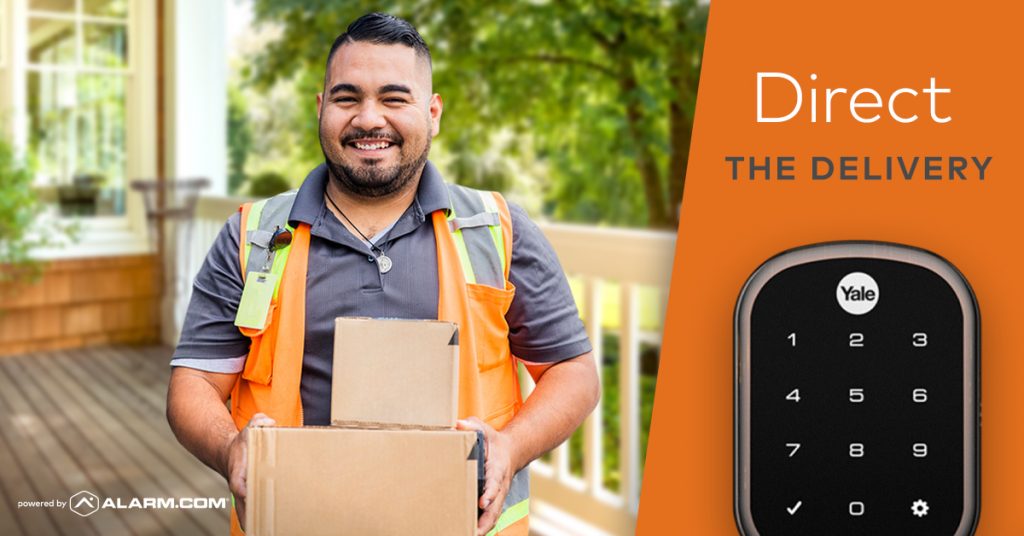 Upon verifying your delivery, ask the delivery person to leave the package inside of your garage. Use your Alarm.com app to disarm your alarm, open your Smart Garage Door. The delivery driver can now safely and securely place your package inside of your garage. 
*Note: In the case, the delivery driver doesn't ring your doorbell, the Alarm.com Smart Analytic Video Doorbell works via Smart Analytics to alert you via smart phone notification if a person has crossed its path. You can also set your doorbell to alert you of an animal, vehicle, or other object. 
Step #3 Secure Your Alarm System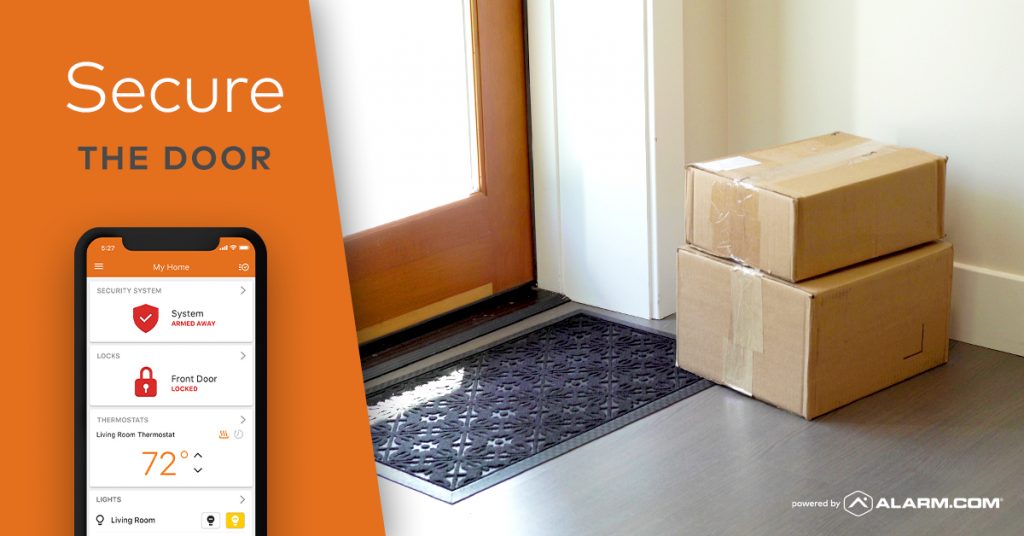 View via your Alarm.com Camera to see that the package was left securely inside of the Garage and close your Garage door and rearm your Alarm System via the Alarm.com app. It's that simple!