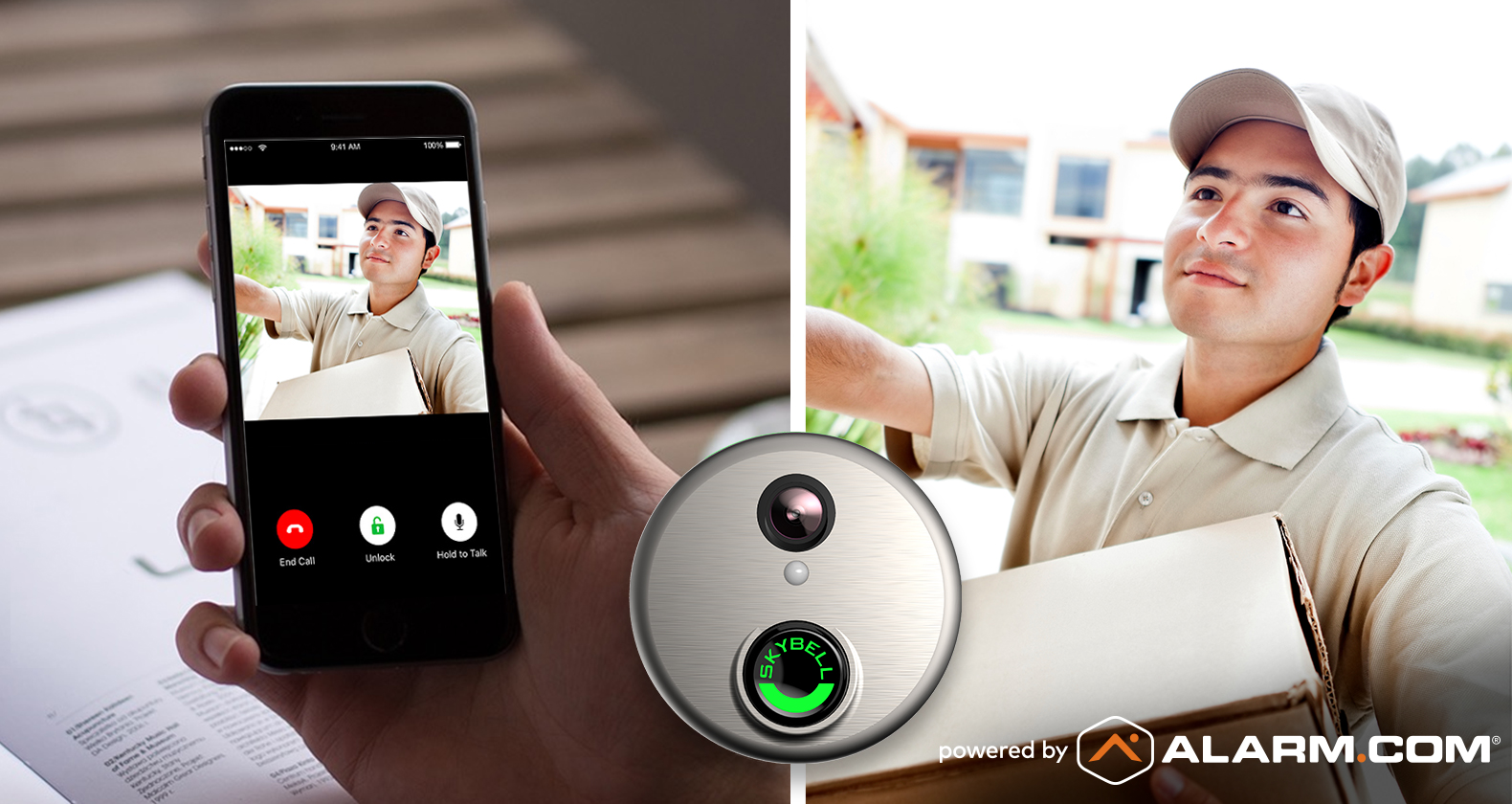 Ding-Dong, the doorbell has been pushed but you're not there. You're probably at work or just simply stepped out to run a quick errand. How do you know who came to your home and how do you know if it's an expected visitor. With our Doorbell Camera, you will receive real time notifications sent right to your smart device to notify you of a visitor. It also allows you to communicate with whomever is at your door, giving the illusion that you are home, even if you are not. Lets take a look at some of the benefits of having a Doorbell Camera. 
Deliveries
We live in an era where delivered packages have become more common than ever. With fulfillment centers such as Amazon, it has made it extremely convenient for you to order and receive packages everyday. Unfortunately, we can't be at our home all day to receive these packages and ensure their safety. With the Doorbell Camera, as soon as delivery person presses the Doorbell, you will receive a notification that your package has arrived. You can also customize your Doorbell Camera to alert you when there is motion detected. Allowing you to be aware that your package has arrived, just in case the Doorbell was not rung.
Burglary
Criminals are always looking for different ways to enter your home. One common occurrence is to ring your Doorbell. If no one answers, it gives the criminal a better chance of entering your home unnoticed. By installing a Doorbell Camera, you will be able to communicate with other person as soon as they ring your Doorbell. Video and audio footage will also be saved from the time they ring your Doorbell to when they leave. 
Visitors 
Never miss a visitor ever again. By being away, you may have missed that friend or family member that stopped by to say hi or came by with an important message. With the Doorbell Camera, you will be notified and able to communicate with visitor as soon as they ring your Doorbell Camera.
Doorbell Cameras install easily in place of your existing Doorbell. Install a Doorbell Camera to today to know what happens at your home while you are away, giving you the ultimate peace of safety and mind.