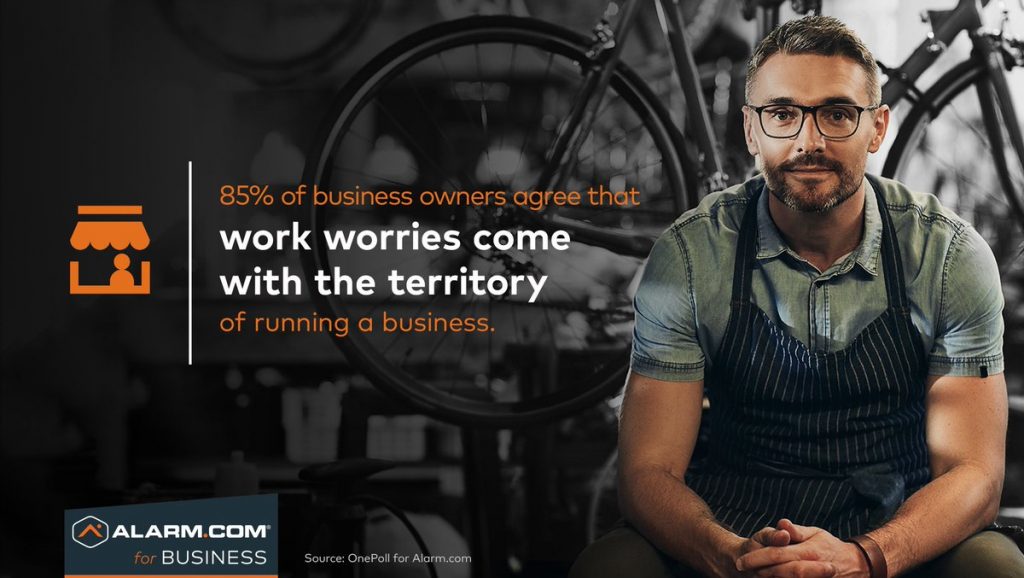 Do you often worry about your business? I can assume you do. You're the one in charge after all. You have a lot of responsibility such as employees, balance sheets, customers, equipment to manage and deal with.
Although, we are consumed with all these responsibilities, worrying too much can really hurt your business. It can cost a lot of time, money, and resources. 2021 research estimates that business owners lose an average of 44 minutes every working day to work worries.
The solution to all of this is creating a management tool to assure you that one of your biggest investments is growing and costing you less worries. With new technology like Smart Business Security, you can rest assured you'll gain a better night of sleep.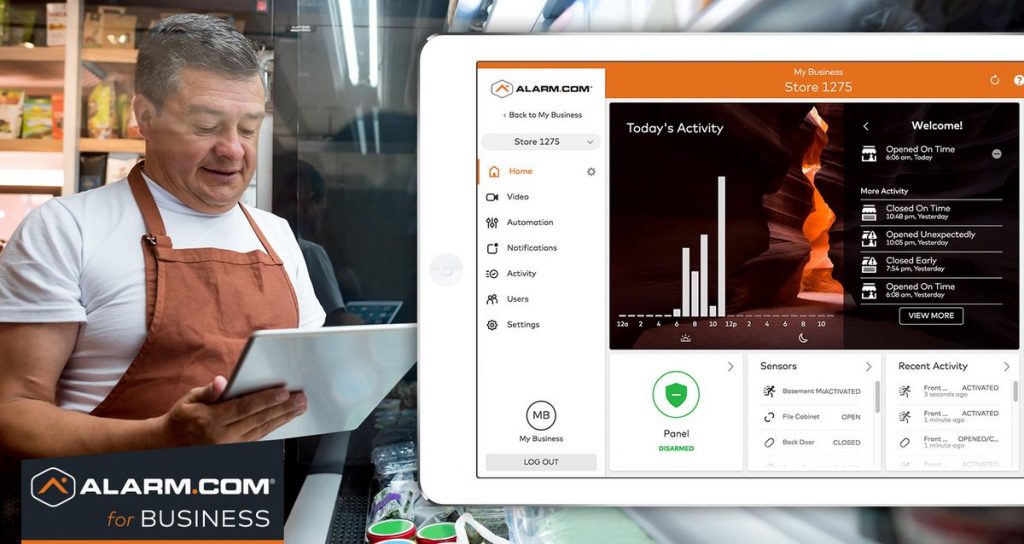 Smart Business Security makes your worrying a lot easier to manage. It creates a safety mesh over your business, while saving you time, money, and giving you more peace of mind of what's really going on. Below are a few worry examples that I am sure you can relate to if you own a business:
Security worries: Unlike older security products that have possibility of being compromised, Smart Business Security works on 100% Cellular Communication and gives you reports when something comes up, such as a low battery or a lost signal.
"What's happening" worries: With Smart Business Security Cameras giving you a direct line of sight to your business, it's easy to see what goes on when you're not there.
Time worries:With smartphone control at your fingertips and new solutions to everyday problems, keyless access control systems can help facilitate to this.
Waste worries: By adding Alarm.com Thermostats, you can help to keep energy bills under control with an Away Mode that turns down your heating and cooling automatically when no one is present.
Vehicle worries: With Alarm.com GPS detection, you track your commercial vehicle's mileage, gas, speed, and location. This will give you better insight with analytics of your vehicles in order to ensure longevity of your vehicle life and care.