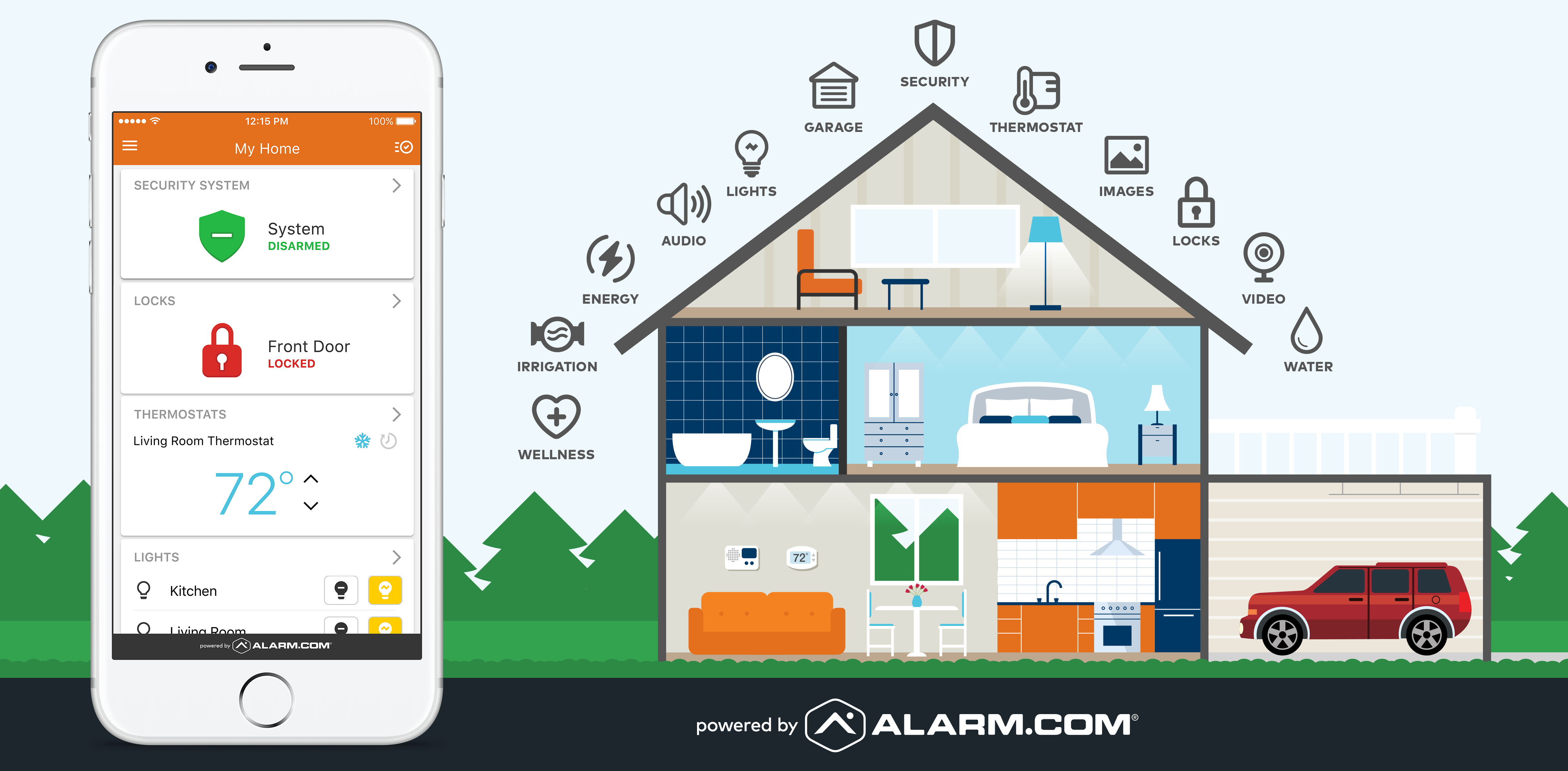 Last week we shared some safety tips with you to keep your home safe while you are way. Now, we want to share, our Five Step Security Automation System!
Step 1: Ensure that all of your entry points such as doors and windows are secured. By placing sensors on each of these entry points your Home Security System will alert you if any entry point is opened. If  you arm your Home Security System, and an entry point is accessed, a 125 decibel siren will sound if system is not disarmed when entry point is not disarmed within the allotted time,  and will notify your local Police Department within seconds. 
 Step 2:  Make sure your packages and mail are secured for duration of your trip. By replacing your existing doorbell with a Camera doorbell, you can receive a notification to your computer or smartphone when the doorbell is rung. It also allows you to see a live video with sound.  You can also communicate with person on other end giving the illusion that you are home, even if you are not.
Step 3: Set your thermostat to a higher temperature when you are going to be away to save money on your electricity bill. Replace your existing thermostat with a Z-Wave Smart Thermostat that integrates seamlessly with your Home Security System.  Enjoy the ability to set up schedules for your air conditioning system to be set at a higher temperature while you are away. It can also be scheduled to return to a comfortable temperature prior to your arrival home.
Step 4: Make sure your lights are on to give the illusion that someone is home. Install Z-Wave Lamp Modules on certain lamps around your home that are integrated with your Home Security System. You will be able to remotely turn your lights on and off as well as set a schedule to allow them to turn on at a certain point in the evening and turn off after sunrise. Set your lights to blink during an alarm event. In addition to the siren sounding, attention will be drawn to your home to alert your neighbors of a potential break-in. 
Step 5: Shut off your water valves while you are on vacation. Install a sensor on your water valve, that can be integrated it to your Home Security System. This device allows your water system to be controlled via your smartphone or computer. Also by adding Flood Detectors under the sinks, inside cabinets with pipes, and near toilets will sense if a leak occurs. This allows you to set up a rule to have your water system shut off when a Flood Sensor senses that a leak is present to prevent further water damage. 
With our Five Step Security Automation System, you can integrate all areas of your home into ONE SYSTEM that can be all controlled by ONE APPLICATION on your smart device! Click here to learn more about home automation https://allamericanalarm.com/home-automation/.